FUNDAROMA
FUNDA GROUP
PROJECT DETAILS
MAHALL CUKURAMBAR
TURKERLER - RENKYOL
PROJECT DETAILS
KOC TOWERS
AKGUL CONSTRUCTION
PROJECT DETAILS
NEXUS
UNSAL GROUP
PROJECT DETAILS
PETLAS HEADQUARTER
ABDULKADIR OZCAN CO.
PROJECT DETAILS
SISA TOWER
SISA TOWER
PROJECT DETAILS
SOGOTOZU RESIDENCES
YDA – BORTOR
PROJECT DETAILS
MIA I
MIA
PROJECT DETAILS
Korucuoğlu Architecture was established in 1998 by Architect Tümay Korucuoğlu in Ankara. 30 years of professional practice of participation in architectural competitions, Korucuoğlu Architecture continues with many architectural projects of various sizes and qualities and develops.
AWARDS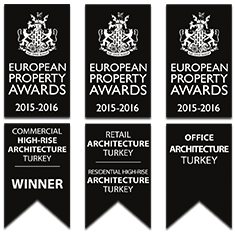 +90 (312) 439 99 92
+90 (312) 439 78 92 (Faks)
info@korucuoglumimarlik.com.tr
Ahmet Mithat Efendi Sk. 5/1
Çankaya / Ankara
© 2022. Korucuoğlu Mimarlık Her Hakkı Saklıdır.